Account Setup
Are you interested in setting up an account with The Battery Poiint?
We welcome all accounts, which can be quickly and easily setup via email or by calling us directly.
Why The Battery Poiint?
What we offer is not only unparalleled customer service and a broad and ever-expanding product catalogue but also a commitment to ensuring your satisfaction. We pride ourselves on serving our customers with the upmost respect and attention.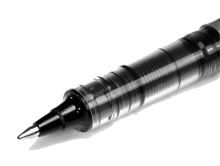 Our objective has always been providing a high level of service combined with a superior level of product. With a vast selection of several brand names, we ensure that our customers never cease to receive the best.
We continually maintain high standards. Our product is high quality, always fresh and sustains brand reputability. With exclusive accounts with all the top battery brands, our stock consistently reflects the best in the business. And if we don't carry a battery you're looking for, we are committed to going the extra mile to find it, just for you.
Great customer service. High product quality. Broad selection. A battery for your every need. So, call us toll free at 1-800-381-3077.
For information on specific accounts, see below.
Corporate Accounts
All corporate accounts are encouraged and welcome. Orders can be placed online via thebatterypoiint.com, which allows for easy payment via credit card and PayPal. Also, you can setup a term account with us by filling in a credit application and faxing it to 1-866-746-7830. Purchase Orders (PO) can be submitted via email or fax.
Government Accounts
We accept all levels of governmental accounts with the convenience of shopping online or by submitting a PO either by email or fax at 1-866-746-7830.
Educational & Other Accounts
For educational and other general accounts, The Battery Poiint considers all organizations that would like to apply. A credit application is necessary.
For any further questions, please contact us.